If you are looking for a job in the healthcare sector, you may face some challenges along the way. The healthcare industry is constantly evolving and changing, and you need to keep up with the latest trends and developments. You also need to stand out from the crowd of other qualified candidates who are competing for the same positions. How can you overcome these challenges and land your dream job in healthcare? Here are some tips to help you.
1. Optimize Your Resume
Your resume is your first impression on potential employers, so make sure it is clear, concise, and relevant. Take time to review your resume in a thoughtful manner and ensure it tells the story of who you are as a candidate. Highlight your skills, achievements, and qualifications that match the job requirements.
Use keywords and phrases relevant to the healthcare industry and the specific role you are applying for. Avoid spelling and grammar errors, and format your resume in a professional and easy-to-read way.
2. Build a Strong Online Presence
In today's digital world, having a strong online presence is essential for any job seeker. Employers often check your online profiles and activities to understand who you are and what you can offer. Therefore, you must create and maintain a professional online profile showcasing your expertise, experience, and personality.
Sites like Indeed and LinkedIn allow you to easily create a professional profile, upload your resume, post articles and presentations, and make it all accessible to employers. You can also use social media platforms like Twitter and Facebook to network with other healthcare professionals, share relevant content, and follow industry news and trends.
3. Research the Company Thoroughly
Before applying for any job, you should research the company you are interested in. This will help you tailor your application and prepare for the interview. Find out as much as possible about the company's mission, vision, values, culture, goals, challenges, achievements, and reputation.
You can use the company's website, social media accounts, annual reports, news articles, and online reviews to gather this information. You can also reach out to current or former employees of the company through LinkedIn or other platforms and ask them about their experience working there.
4. Practice Your Interview Skills
The interview is your opportunity to showcase your personality, skills, and fit for the role. Therefore, you need to practice your interview skills and be ready to answer any questions that may come your way.
Research the company thoroughly and practice your responses to common interview questions. Dress professionally, arrive on time, and remember that the interviewer is interested in getting to know the real you. Confidence and self-assuredness often come with practice and experience.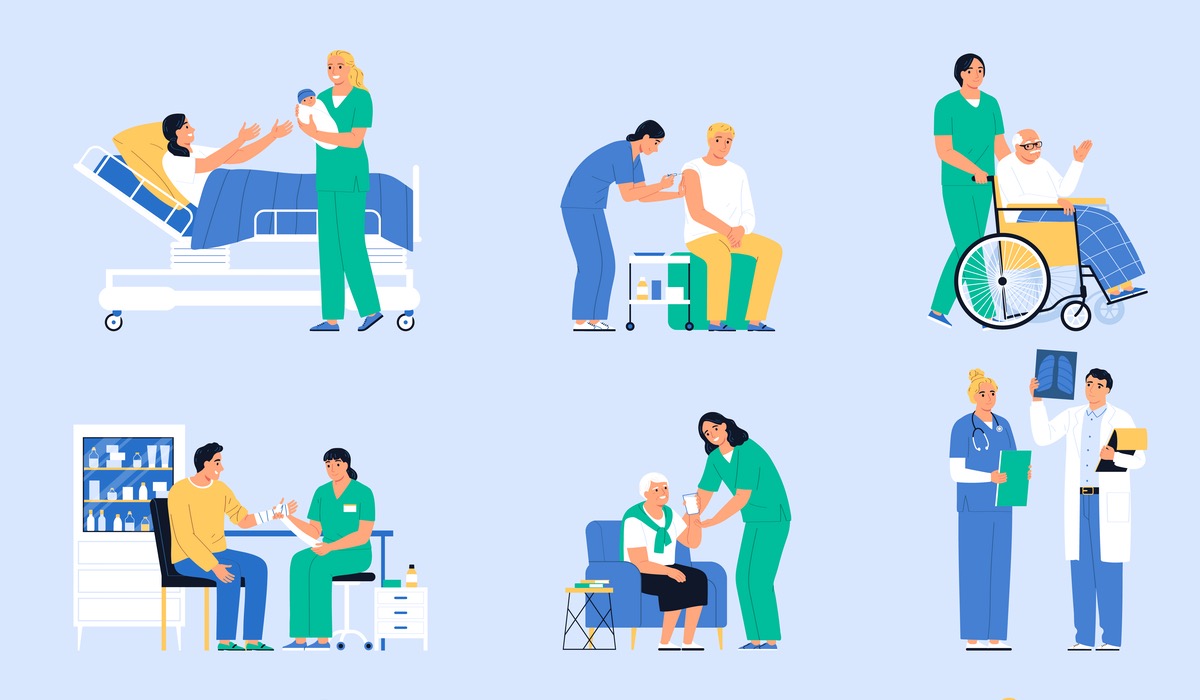 5. Embrace Telemedicine
The rise of telemedicine has been a plus for institutions and patients, but many healthcare professionals may struggle to keep pace. For these, a digital environment is uncharted territory, and they may be uncertain of their skill set or ability to learn. However, telemedicine is here to stay, offering many benefits for providers and patients.
If you find article useful, don't miss out on the valuable insights and information available in our other related posts:
It can increase access to care, reduce costs, improve outcomes, and enhance patient satisfaction. Therefore, you need to embrace telemedicine as part of your job search strategy and demonstrate your willingness and ability to adapt to this new mode of delivery.
6. Manage Your Emotions
Working in the healthcare sector can be emotionally challenging, especially during times of crisis or uncertainty. You may encounter situations that are stressful, traumatic, or heartbreaking. You may also experience burnout, frustration, or dissatisfaction with your current job. To cope with these emotions, you need a strong support system of friends, family members, or professional counselors who can help you process your feelings and offer guidance. You also need to practice self-care and manage your physical and mental health.
7. Use Online Resources
There are many online resources that can help you with your healthcare job search, such as job boards, social media platforms, blogs, podcasts, or newsletters. Use job boards specializing in healthcare jobs, such as HospitalRecruiting.com or Indeed.com, and set up alerts for jobs matching your criteria.
Use social media platforms like LinkedIn or Twitter to showcase your personal brand, connect with recruiters and hiring managers, and follow relevant hashtags and groups. Read blogs, podcasts, or newsletters offering valuable insights and tips on healthcare careers and job search strategies.
8. Be Flexible and Resilient
The healthcare industry is dynamic and unpredictable, especially after the pandemic. You may face many challenges and obstacles during your job search process, such as vaccine mandates, staff shortages, burnout, or competition. You must be flexible and resilient to cope with and overcome these difficulties.
Accepting and even anticipating change makes adapting and viewing new challenges easier with less anxiety. Take care of yourself by participating in activities and hobbies you enjoy, getting plenty of sleep, eating a healthy diet, and seeking support from others when needed.
9. Network with Other Healthcare Professionals
Networking is one of the most effective ways to find a job in any industry, especially in healthcare. Networking can help you discover new opportunities, get referrals, learn from others' experiences, gain insights into industry trends and challenges, and build relationships that can benefit your career in the long run.
You can network with other healthcare professionals through various channels such as online platforms like LinkedIn or Twitter, professional associations or organizations, alum networks, conferences or events, or personal contacts like friends or family members.
The Bottom Line
Finding a job in healthcare can be challenging but rewarding at the same time. Following these tips for overcoming healthcare job search challenges can increase your chances of landing your dream job in this exciting and growing sector.